long island personal injury law - teen deaths up 12 percent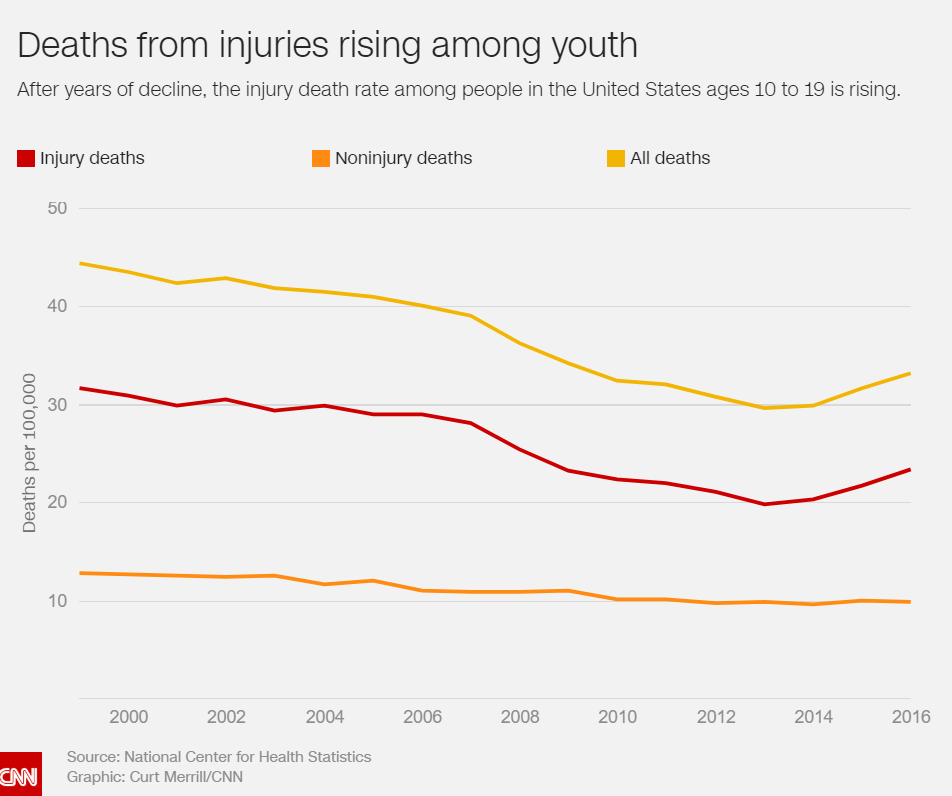 According to a June 1st article published by CNN, the injury death rate among people in the United States ages 10 to 19 is rising. A new report from the National Center for Health Statistics at the US Centers for Disease Control Prevention states that death rates are up 12% between 2013 and 2016 for 10-19 year olds. The report, released Friday, revealed that this rise in deaths is attributable to injury-related deaths, such as traffic accident fatalities, drug overdoses, homicides and suicides, as opposed to illness, such as cancer or heart disease.
For more information and to review the full CNN article, click HERE.
If you or someone you know has been injured in an accident, let your focus be on recovering while our expert legal team concentrates on creating the best possible outcome for you and your family. Give us a call today at (631) 928-8000 to speak with one of our highly skilled and expertly qualified Brain Injury Attorneys to schedule a free, no obligation consultation. Since 1987, our Long Island Injury Lawyers have been concentrating on Personal Injury Law to get our clients the maximum compensation they deserve.