long island personal injury law - traumatic brain injuries
When damage to the brain occurs from an outside force, such as a blunt force to the head, upper body or neck, this can result in a traumatic brain injury. Traumatic Brain Injuries can range from moderate to severe. The symptoms of traumatic brain injury can range from mild to intense, as well. A car crash, an accident at work, or a slip-and-fall can all cause a traumatic brain injury. Mild traumatic brain injury could be in the form of a mild concussion while more severe trauma could be in the form of bleeding or tissue damage of the brain.What is a concussion?According to the Centers for Disease Control, 30 percent of all injury deaths are caused by a traumatic brain injury and 153 people die daily due to injuries arising from traumatic brain injuries. A concussion is one of the more commonly occurring traumatic brain injuries. Side effects may be temporary or permanent, and may show up immediately or weeks afterward. Some of the symptoms of a concussion are:Blurred visionFeeling faintHeadachesLoss of balanceMemory impairmentLoss of consciousnessNauseaSlurred speechSleep disturbances The symptoms and effects vary depending on various factors (such as severity) with symptoms ranging from physical effects, such as seizures, or cognitive effects, such as feeling confused. New research is now showing other symptoms such as depression or an increased risk of Parkinson's Disease may be caused by concussion.New research done by Neurology, (the official journal of the American Academy of Neurology) shows a 56% higher risk with a mild head injury and an 83% risk for a more severe head injury for developing Parkinson's disease.Additionally, research published in the Journal of Neurotrauma notes the necessity of keeping a close eye out for depression in those who have experienced a traumatic brain injury with an eye toward preventing minor depression from escalating into major depression. For more numbers and references, click here for the Centers for Disease Control site HERE. For more on the study in the Journal of Neurotrauma, click HERE.If you or someone you know has suffered a Traumatic Brain Injury, let your focus be on recovering while our expert legal team concentrates on creating the best possible outcome for you and your family. Give us a call today at (631) 928-8000 to speak with one of our highly skilled and expertly qualified Brain Injury Attorneys to schedule a free, no obligation consultation. Since 1987, our Long Island Injury Lawyers have been concentrating on Personal Injury Law to get our clients the maximum compensation they deserve.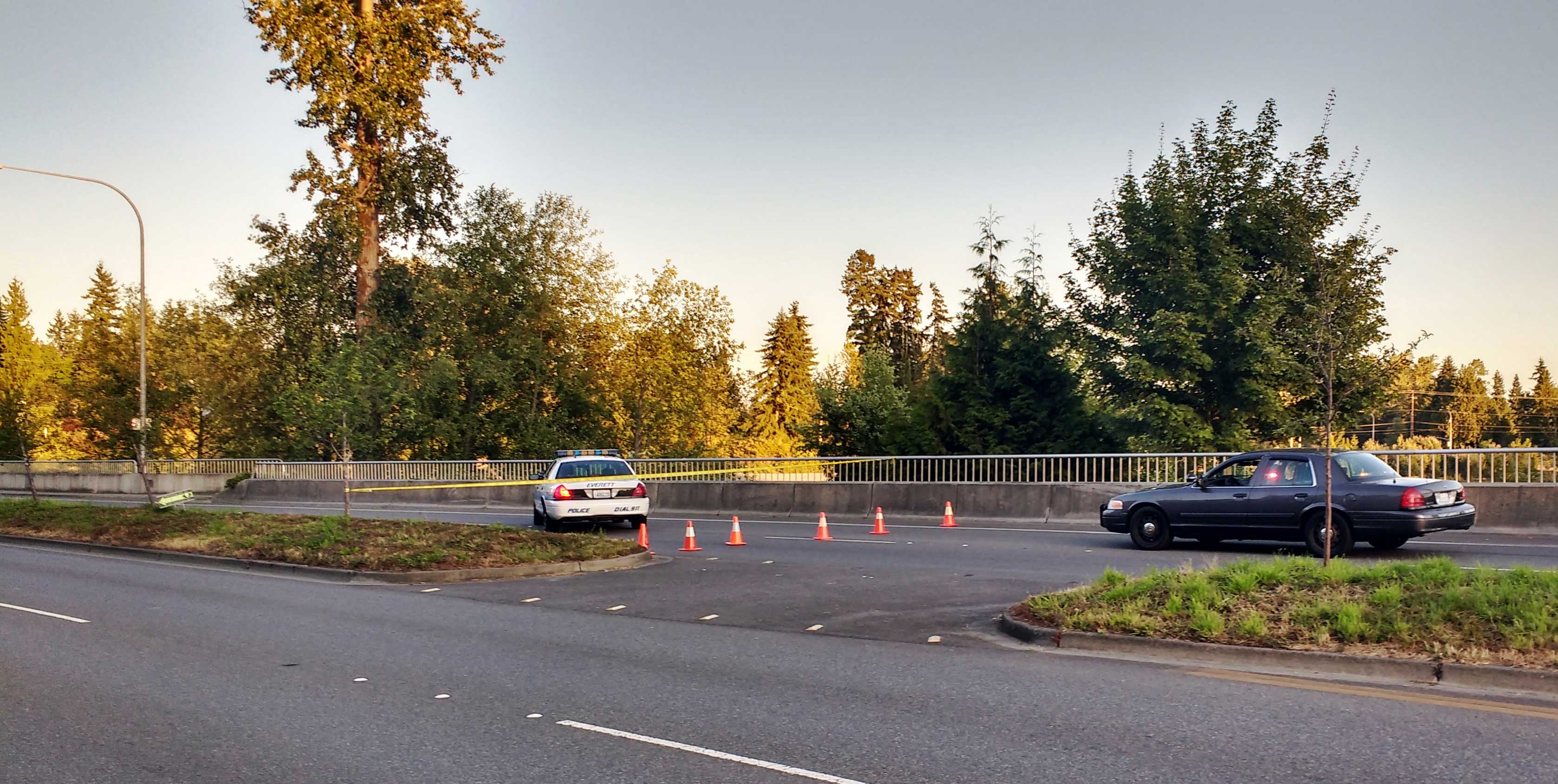 long island personal injury law - vehicle vs. pedestrian accidents on the rise
According to the Governor's Highway Safety Association (GHSA), pedestrian deaths involving motor vehicles are on the rise. A recent report states that there were close to 6,000 pedestrians killed in 2017 in the United States. Once data is collected by the highway safety offices of each individual state, that data is reported on after being analyzed. According to a GHSA Press Release dated February 28, 2018, "Richard Retting of Sam Schwartz Consulting analyzed the data and authored the report."Source: Governor's Highway Safety Association Press Release 28 February, 2018These numbers reflect some of the highest the country has seen in more than two decades. Overall, pedestrian deaths increased 27 percent between the years 2007 through 2016. Why such an increase?Potential Factors InvolvedWhile it's important to note that no one specific reason is yet identified in the rise, there are several possibilities as to the increase.SpeedOne of the many factors involved in pedestrian fatalities is speed. In cities like New York, motorists may drive at higher speeds to keep up with the hectic pace, lifestyle, and culture. Unfortunately, the result is injury or fatalities on the streets, sidewalks and even bicycle paths of those communities.Distracted driving (smart phones/technology)With the onset of more and more updates in technology designed to keep us moving at a faster pace, create shortcuts, and keep us connected, distracted driving has also increased. Texting while driving takes your hands off the wheel and your eyes and mind off the road.FatigueFalling asleep behind the wheel is deadly. A weak economy where individuals need to work longer hours for less pay, and higher stress levels can contribute to extreme fatigue.Substance AbuseWhile, currently, a definitive correlation may not be assessed, states with legalized marijuana may be starting to show signs of an increase in pedestrian fatalities. Of course, any type of substance abuse impairment while driving already increases those numbers.Effective Safety MeasuresThe automotive industry continues to make strides toward effective safety measures with the implementation of such features like the backup camera. Sadly, dozens of minor children have been injured or killed in accidents when the driver did not see them while backing up.Community leaders continue to measure the efforts and implement strategies through programs like Vision Zero. Part of the Vision Zero mission is to manage speed and decrease the number of pedestrian fatalities by implementing safety strategies throughout communities.While each state reports its own numbers with some incidents decreasing and others remaining the same, any pedestrian injury or, worse, death by being struck by a motor vehicle is one too many.If you or a loved one has been impacted as a pedestrian in a motor vehicle accident, you know firsthand that dealing with the overwhelming impact of the accident is time-consuming and stressful. There are many factors involved in the discovery process when it comes to uncovering evidence from the accident. If you or a loved one have been involved in a New York pedestrian accident, you will need the aid of an experienced personal injury attorney to gather and present evidence for your case.If you or someone you know has been involved in a motor vehicle vs. pedestrian accident, let your focus be on recovering while our expert legal team concentrates on creating the best possible outcome for you and your family. Give us a call today at (631) 928-8000 to speak with one of our highly skilled and expertly qualified Motor Vehicle Accident Attorneys to schedule a free, no obligation consultation. Since 1987, our Long Island Injury Lawyers have been concentrating on Personal Injury Law to get our clients the maximum compensation they deserve. ​
long island personal injury law - snow & Weather related accidents
January 2018 began with Governor Andrew M. Cuomo declaring a state of emergency due to a massive snowstorm. The first blizzard of the season (also referred to by many as the "bomb cyclone") shut down major airports, cancelling flights and leaving thousands of travelers stranded in the process. Cars slid off the roadways while stranded motorists elsewhere waited for emergency help.According to statistics recorded by the Federal Highway Administration:Over 70 percent of the nation's roads are in areas that typically see more than five inches of snow per year70 percent of the population in the nation lives in these snowy regionsAlmost 15 percent of weather-related accidents are those which occur under snowy, winter-weather conditionsOver 116,800 people are injured in vehicle crashes that occur on winter roadways with more than 1,300 fatally injured While roadway accidents account for many of the injuries, other injuries are also common due to the impact of snowy, icy weather. Improper clearing of sidewalks by homeowners, slippery, wet flooring inside establishments or icy conditions on sidewalks in front of store-fronts are just some of the ways injuries occur. Store-owners who have not done their due diligence in properly plowing and salting parking lots contribute to winter-weather accidents, as well.Whether it's a slip-and-fall, workplace accident or motor vehicle accident, weather related injuries increase every winter. According to the Bureau of Labor Statistics, there were 4,470 workers who were injured in 2014 due to falls on the same level where ice, sleet, or snow contributed to the incident. Workers responsible for clearing snow and ice also experience over-extension, slip-and-falls, and back injuries.Contributing Factors for Winter-Weather InjuriesWith the onset of holiday activities, many drivers let maintenance of their vehicles fall by the wayside. They forget to examine the treads on their tires. Tires without proper traction can cause the vehicle to skid, rear-ending another vehicle.During winter weather, visibility severely decreases due to blizzard conditions; worn, old windshield wipers contribute to decreased visibility.According to the Federal Highway Administration, average speeds decrease 30 to 40 percent on snowy or slushy pavement. Some motorists continue to drive as though under normal conditions and don't decrease their speed, causing accidents. The National Center for Injury Prevention and Control gathers statistics on injuries. Slip-and-falls are the main contributing factor for non-fatal injuries. With the onset of wet, slippery conditions and snow fall under way, shoppers tend to rush in a mad frenzy as they enter supermarkets and hardware stores for supplies, adding to the increase of slip-and-fall accidents. It is the responsibility of store owners to make certain these walkways and store-fronts are snow and ice free.Homeowners who do not have a plan of action in place for snow removal run the risk of someone having a slip and fall.Drivers, homeowners, and shop owners – whether they are chain store owners or mom-and-pop stores - must take necessary precautions in order to safeguard their establishments and the safety and well-being of others. If they do not, they run the risk of being liable for the accident or injury of another.If you've experienced an accident due to winter weather and are unsure whether negligence was involved, contact the highly skilled Long Island Injury Lawyers at Winkler Kurtz, LLP to set up a free, no obligation consultation.
long island personal injury law - how to determine if you have a case
When you are involved in an accident caused by another party's negligence or harmful actions, you will want to seek any damages you may be entitled to. You will need assistance pulling apart the two main points of concern; liability and extent of damages. When you have experienced an injury due to the harmful actions of another, your case can fall under the category of intentional tort (intentional, wrongful act) or negligent tort (lack of appropriate care due to negligence).Regardless of the foundation of whether or not it was intentional or negligent, a personal injury case is an overwhelming undertaking for you. Here are a few issues you will need to know when it comes to personal injury:Intentional TortDetermining the difference between intentional tort and negligent tort relies upon the state of mind of the person causing the personal injury. Here are a few examples of intentional tort: AssaultBatteryDefamationFraudIn the case of a negligent tort, the party causes personal injury to another but does so through lack of reasonable care or safety.There are several forms of personal injury cases; here are a few examples:Auto accidentSlip-and-fallMotorcycle accidentJob site accidentsNegligenceMedical malpracticeImproper disposal of hazardous wasteFaulty equipmentWorkplace injuriesTo determine whether or not you have a case, your claim must be under the guidelines of your particular state's personal injury statute of limitations. Check with an experienced attorney to find out your rights.For an intentional tort case, it is necessary to obtain evidence toward the end that the person causing the damages did so knowingly and with intent.The following elements are necessary to explore in determining negligence:1. Duty of care – a legal duty for the safety of others2. Breach – that legal duty was not carried out3. Defendant caused loss to plaintiff – injuries are suffered4. Damages are suffered due to negligence – financial awards to the injured partyA personal injury case will require medical documentation. Some personal injury cases include mental health injuries, illness or disease, which need documentation from a professional, as well.After the injury, there are several important factors to remember:Seek medical treatmentKeep organized documentationSeek the expert legal advice and counsel of an experienced Personal Injury law firmThe expert team of Long Island Injury Lawyers at Winkler Kurtz, LLP have years of experience in Personal Injury claims. We can help you with the filing of your claim, through the discovery process (where medical documentation, records, and evidence are produced) and all the way up through settlement.In order to prove liability and recover the extent of damages you deserve for your injury, contact our highly skilled attorneys for a free consultation to see how we can help you both now and in your future.
Long Island Boating Accidents - What You Need to Know
Every year, thousands of Long Island boaters celebrate Labor Day weekend out on the water as they bid farewell to summer. Long Island is well-known for its beautiful shores, but unfortunately what begins as a trip out to sea can sometimes turn into an accident.Unfortunately, this was the case for a 12-year-old Long Island boy this summer. According to reports, the boy was participating in a boating lesson drill in the harbor of Northport when he fell into the water and was injured by the boat's propeller. Sadly, he did not survive the accident.While legislators are pushing for new laws, in the meantime boating accidents and fatalities still remain a reality. For the unsettling statistics on propeller accidents, click the news article here:In other news this summer, a jet ski operator collided with a small boat in New York Harbor, as well. The jet skier, unconscious when removed from the water, was said to be in critical condition upon arriving at a medical facility. Thousands of accidents and injuries along with hundreds of deaths were seen by the U.S. Coast Guard in previous years. Here are just a few examples of possible causes:Possible Causes of Boating Accidents:Alcohol abuse – whether on land or by sea, abusing alcohol can and does have serious repercussionsNegligence – Not following safety protocol, not following appropriate seafaring rules or not paying attention while piloting a watercraft can cause serious damageDisregard for proper safety protocol and precautions – Continuing to operate a vessel while allowing passengers to exhibit unsafe behavior; not following regulations for underaged children wearing life vestsInexperienced operator – It is of the utmost importance for an operator of a water vessel to obtain the proper licenses, registrations, and take the appropriate safety courses in order to safely operate sameWhile each case is different, there are many damages that can occur as a result of a watercraft accident; here are a few: Damages Resulting from Boating AccidentsFatalityInjuryLoss of future opportunities professionally, personally, and financiallyIncome lossPain and sufferingEmotional duress When it comes to watercraft accidents, it is in your best interest to have an expert legal team on your side that specializes in personal injury accidents. If you or a family member is a victim of a boating accident or injury, contact the experienced Injury Lawyers at Winkler Kurtz, LLP to schedule a free consultation and find out what you may be entitled to. Since 1987, our team of experienced Boating Accident Attorneys have been helping Long Island car accident victims receive the maximum compensation for their injuries and helping to get their lives back on track. Contact us today at (631) 928-8000 for a free, no obligation consultation with our Attorneys to find out how we can help.​

Call to Schedule a FREE Consultation.