Long Island Boating Accidents - What You Need to Know
Every year, thousands of Long Island boaters celebrate Labor Day weekend out on the water as they bid farewell to summer. Long Island is well-known for its beautiful shores, but unfortunately what begins as a trip out to sea can sometimes turn into an accident.Unfortunately, this was the case for a 12-year-old Long Island boy this summer. According to reports, the boy was participating in a boating lesson drill in the harbor of Northport when he fell into the water and was injured by the boat's propeller. Sadly, he did not survive the accident.While legislators are pushing for new laws, in the meantime boating accidents and fatalities still remain a reality. For the unsettling statistics on propeller accidents, click the news article here:In other news this summer, a jet ski operator collided with a small boat in New York Harbor, as well. The jet skier, unconscious when removed from the water, was said to be in critical condition upon arriving at a medical facility. Thousands of accidents and injuries along with hundreds of deaths were seen by the U.S. Coast Guard in previous years. Here are just a few examples of possible causes:Possible Causes of Boating Accidents:Alcohol abuse – whether on land or by sea, abusing alcohol can and does have serious repercussionsNegligence – Not following safety protocol, not following appropriate seafaring rules or not paying attention while piloting a watercraft can cause serious damageDisregard for proper safety protocol and precautions – Continuing to operate a vessel while allowing passengers to exhibit unsafe behavior; not following regulations for underaged children wearing life vestsInexperienced operator – It is of the utmost importance for an operator of a water vessel to obtain the proper licenses, registrations, and take the appropriate safety courses in order to safely operate sameWhile each case is different, there are many damages that can occur as a result of a watercraft accident; here are a few: Damages Resulting from Boating AccidentsFatalityInjuryLoss of future opportunities professionally, personally, and financiallyIncome lossPain and sufferingEmotional duress When it comes to watercraft accidents, it is in your best interest to have an expert legal team on your side that specializes in personal injury accidents. If you or a family member is a victim of a boating accident or injury, contact the experienced Injury Lawyers at Winkler Kurtz, LLP to schedule a free consultation and find out what you may be entitled to. Since 1987, our team of experienced Boating Accident Attorneys have been helping Long Island car accident victims receive the maximum compensation for their injuries and helping to get their lives back on track. Contact us today at (631) 928-8000 for a free, no obligation consultation with our Attorneys to find out how we can help.​
Long Island Injury Law Blog - Technology, Distracted Driving & Car Accidents
One of the first things we are taught in driving school is to buckle up our seat belts. Next is to keep our eyes on the road and our hands on the wheel. Sadly, with so much technology at our fingertips, these staples of safe driving are being neglected more each day.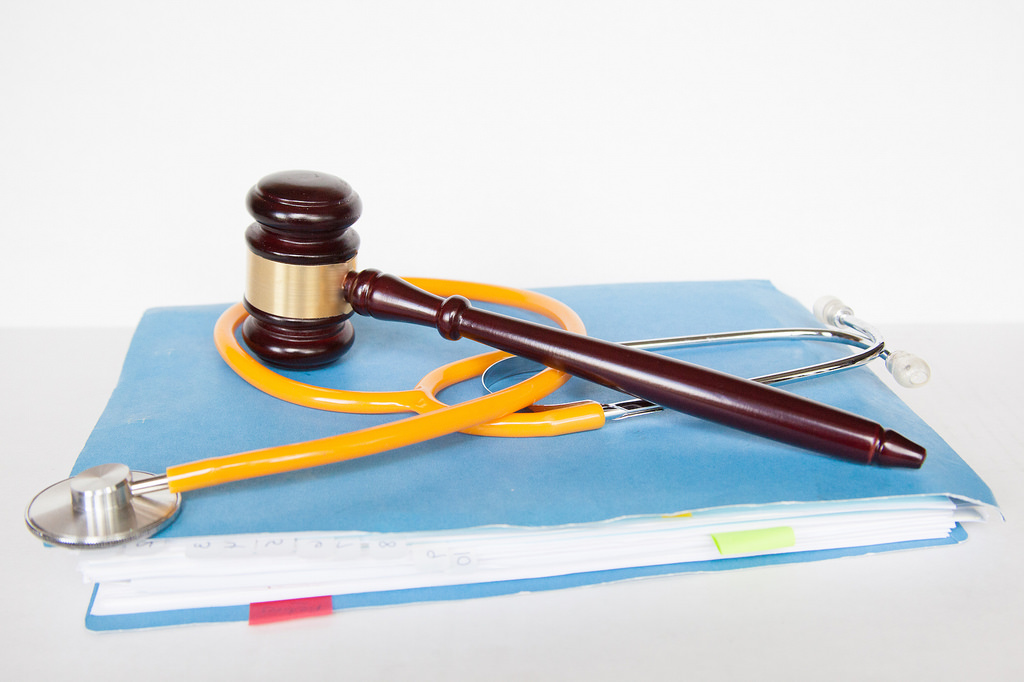 Medical Malpractice - What You Need to Know
When entering into medical care for ourselves or our families, whether for diagnosis or, unfortunately, under medical emergencies, we expect the best medical treatment and highest level of care. When medical professionals or providers disregard appropriate treatment, neglect to take applicable action, or offer care that is less than an acceptable level and standard of care, medical malpractice results.
Injured On the Job? Here's What you Need to Know About Workplace Related Injuries
Injured on the Job? Our Attorneys have been representing Workplace Related Injuries since 1987. Give us a call at (631) 928-8000 to schedule a FREE Consultation.
Injured in a Car Accident - 5 Reasons You Need a Dedicated Long Island Car Accident Lawyer
Getting in a car accident can and often does have more than just a physical impact on you; mentally, emotionally and financially, a car accident can be an exhausting event to overcome. Prior to pursuing a personal injury claim if you have been injured in a car accident in New York, it will help to understand some of the rules involved.If you are going to take legal action after a car crash in New York, here are five important reasons you need a car accident lawyer:Understanding No-Fault LawInjuries resulting from a car accident in New York are typically handled under the No-Fault system. The No-Fault laws were created to make certain that regardless of who was responsible for the accident, the insurance company will pay up to a certain capped dollar amount to cover expenses such as loss of earnings and medical expenses.It is imperative to be aware that you only have 30 days to file a no-fault application with your insurance company. This will ensure that you will be able to be reimbursed for medical expenses, as well as lost wages, and other miscellaneous out-of-pocket expenses that may result from your injuries.However, in order to take legal action and receive compensation for more substantial injuries, you will need to prove serious injury. A reputable and experienced attorney will help you recover maximum coverage from insurance companies, as well as aid you in filing a lawsuit in which you may be entitled to additional compensation from the responsible parties.Time LimitsEach state has placed a time limit on how long you have to file a claim after an injury. This time limit, also known as a statute of limitations, is dependent upon what type of claim you are filing.An experienced and reputable attorney can help you file your claim in a timely manner and help you to receive the maximum compensation you deserve. If an injured party waits too long to contact an attorney, they may lose their right to that compensation, since there are other time limits which may expire.Determining NegligenceAccording to New York law, a driver must operate and control their vehicle in a responsible way. If that driver does not conduct themselves in a responsible manner while operating their vehicle, that driver may be responsible for loss, injury or damage. If negligence is determined, you will be entitled to appropriate compensation. Determining negligence relies on various factors.Every accident has its own unique set of circumstances which will apply to each case. When a driver behaves negligently and causes injury, the injured party or their family members can seek damages. Personal injury law can be a complex matter when it comes to determining liability and assessing injury. Seeking out eyewitnesses, marks on the road, video footage, traffic light cameras, police reports, and photographs are all factors which need to be taken into consideration. A thorough investigation can help assess liability more accurately.Dealing with Insurance CompaniesAfter a car crash, your insurance company may attempt to put a limit to your recovery amount including those directly related to your medical costs. Insurance companies may typically cover up to a certain percentage or cap their coverage at a specific dollar amount. While these coverages may be sufficient for minor injuries, they are sometimes not substantial enough to cover what is considered a serious injury.AdvocacyIf you are like most people, dealing with and talking to insurance companies and medical personnel is a cumbersome task. After an injury, you are hurting physically, financially, mentally, and emotionally. The last thing you want to do is speak with anyone or get involved in insurance related red tape.A reputable attorney and their paralegal staff can and will expertly handle the paperwork, the conversations, the investigation and most importantly, the financial reimbursement you deserve – not only for the accident but potentially for any repercussions foreseeable in the future.Getting into a car accident and suffering an injury may have a long-lasting impact on your mental and emotional well-being, as well as your future physical health. Your earning capacity may change for the rest of your life, as well. You'll want a team of experts on your side from the outset.Since 1987, our team of experienced Personal Injury Attorneys have been helping Long Island car accident victims receive the maximum compensation for their injuries and helping to get their lives back on track. Contact us today at (631) 928-8000 for a free, no obligation consultation with our Attorneys to find out how we can help.​

Call to Schedule a FREE Consultation.