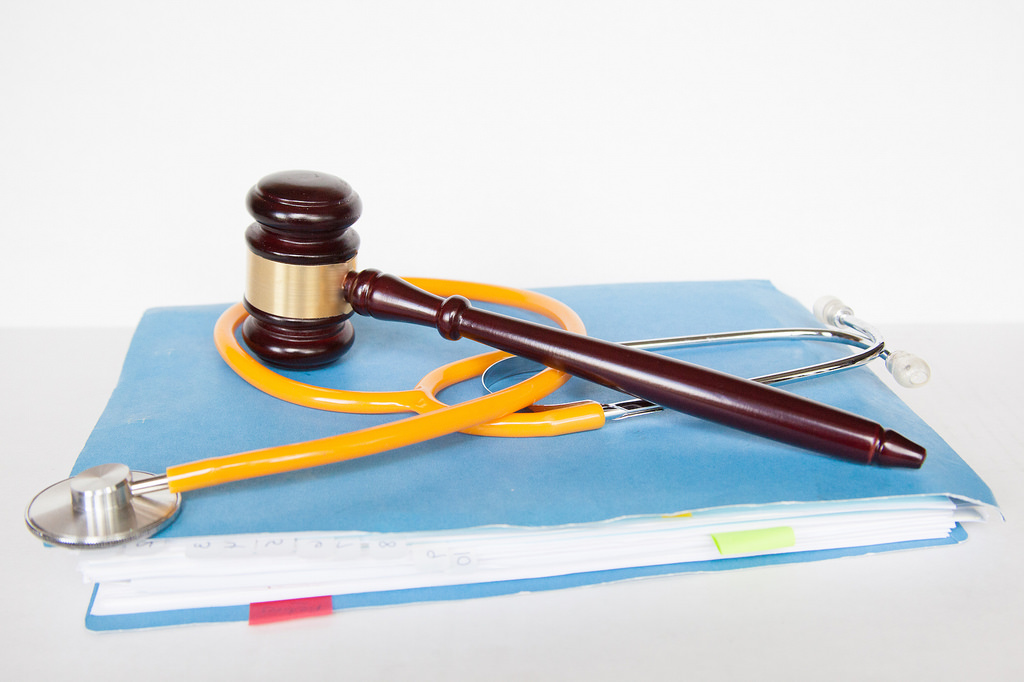 Medical Malpractice - What You Need to Know
When entering into medical care for ourselves or our families, whether for diagnosis or, unfortunately, under medical emergencies, we expect the best medical treatment and highest level of care. When medical professionals or providers disregard appropriate treatment, neglect to take applicable action, or offer care that is less than an acceptable level and standard of care, medical malpractice results.
Injured On the Job? Here's What you Need to Know About Workplace Related Injuries
Injured on the Job? Our Attorneys have been representing Workplace Related Injuries since 1987. Give us a call at (631) 928-8000 to schedule a FREE Consultation.
Injured in a Car Accident - 5 Reasons You Need a Dedicated Long Island Car Accident Lawyer
Getting in a car accident can and often does have more than just a physical impact on you; mentally, emotionally and financially, a car accident can be an exhausting event to overcome. Prior to pursuing a personal injury claim if you have been injured in a car accident in New York, it will help to understand some of the rules involved.If you are going to take legal action after a car crash in New York, here are five important reasons you need a car accident lawyer:Understanding No-Fault LawInjuries resulting from a car accident in New York are typically handled under the No-Fault system. The No-Fault laws were created to make certain that regardless of who was responsible for the accident, the insurance company will pay up to a certain capped dollar amount to cover expenses such as loss of earnings and medical expenses.It is imperative to be aware that you only have 30 days to file a no-fault application with your insurance company. This will ensure that you will be able to be reimbursed for medical expenses, as well as lost wages, and other miscellaneous out-of-pocket expenses that may result from your injuries.However, in order to take legal action and receive compensation for more substantial injuries, you will need to prove serious injury. A reputable and experienced attorney will help you recover maximum coverage from insurance companies, as well as aid you in filing a lawsuit in which you may be entitled to additional compensation from the responsible parties.Time LimitsEach state has placed a time limit on how long you have to file a claim after an injury. This time limit, also known as a statute of limitations, is dependent upon what type of claim you are filing.An experienced and reputable attorney can help you file your claim in a timely manner and help you to receive the maximum compensation you deserve. If an injured party waits too long to contact an attorney, they may lose their right to that compensation, since there are other time limits which may expire.Determining NegligenceAccording to New York law, a driver must operate and control their vehicle in a responsible way. If that driver does not conduct themselves in a responsible manner while operating their vehicle, that driver may be responsible for loss, injury or damage. If negligence is determined, you will be entitled to appropriate compensation. Determining negligence relies on various factors.Every accident has its own unique set of circumstances which will apply to each case. When a driver behaves negligently and causes injury, the injured party or their family members can seek damages. Personal injury law can be a complex matter when it comes to determining liability and assessing injury. Seeking out eyewitnesses, marks on the road, video footage, traffic light cameras, police reports, and photographs are all factors which need to be taken into consideration. A thorough investigation can help assess liability more accurately.Dealing with Insurance CompaniesAfter a car crash, your insurance company may attempt to put a limit to your recovery amount including those directly related to your medical costs. Insurance companies may typically cover up to a certain percentage or cap their coverage at a specific dollar amount. While these coverages may be sufficient for minor injuries, they are sometimes not substantial enough to cover what is considered a serious injury.AdvocacyIf you are like most people, dealing with and talking to insurance companies and medical personnel is a cumbersome task. After an injury, you are hurting physically, financially, mentally, and emotionally. The last thing you want to do is speak with anyone or get involved in insurance related red tape.A reputable attorney and their paralegal staff can and will expertly handle the paperwork, the conversations, the investigation and most importantly, the financial reimbursement you deserve – not only for the accident but potentially for any repercussions foreseeable in the future.Getting into a car accident and suffering an injury may have a long-lasting impact on your mental and emotional well-being, as well as your future physical health. Your earning capacity may change for the rest of your life, as well. You'll want a team of experts on your side from the outset.Since 1987, our team of experienced Personal Injury Attorneys have been helping Long Island car accident victims receive the maximum compensation for their injuries and helping to get their lives back on track. Contact us today at (631) 928-8000 for a free, no obligation consultation with our Attorneys to find out how we can help.​
As spring and summer arrive, negligence could increase
With the arrival of spring and summer, there are bound to be countless more people on the road. The weather is getting nicer and the temptation to take off and go for a cruise is inevitable. While there are many safety precautions you will naturally put into place for your spring and summer activities, what about those around you? Are they doing everything necessary to make certain that you are safe? Chances are that this may not be the case.When it comes to spring and summer activities, you will more than likely be out and about playing more sports, and taking more day trips as well as longer weekend road trips. You will take the necessary precautions to avoid sporting injuries and make certain that your car has a brand new oil change and fill up your tires with air, as well. While you can certainly be responsible for your own safety and the safety of others, sometimes unfortunate events can happen due to the negligence of others.While a motor vehicle accident may have been an unintentional occurrence, you or your loved ones should never have to suffer because of someone else's negligence. There are several examples of negligence in a motor vehicle accident.Disobeying Safety and Traffic Rules – Plainly put, there are drivers out there who feel that they know a road so well that they don't have to obey the safety rules. Other drivers have a tendency to disregard traffic rules as though those rules do not apply to them; a perfect example is running a red light or not stopping for a stop sign. This puts everyone else on the road in danger and increases the odds of an accident.Disobeying the Law – How many times have you seen the driver in the lane next to you freely chatting on their cell phone without a hands free mechanism? What about texting while driving – unfortunately it still happens far too often. In addition, if you are like hundreds of thousands of parents who both work full time and leave your child under someone else's care, it is imperative to make certain that the caregiver utilizes the proper safety seat. When he/she does not do so and there is an accident, this could be a serious case of negligence.Using Common Sense - Even putting on your fog lights and not tailgating are reasonable expectations when driving through dense fog or heavy traffic. However, not everyone on the road is reasonable, especially these days.If you or someone you love has been a victim of someone else's negligence, you will need the professional aide and expertise of a law firm that knows their business when it comes to negligence. Contact Injury Attorney Richard D. Winkler today for a free, no obligation legal consultation.
The Domino Effect of Wrongful Death
We are all well aware of the violence of today's society. The news is filled with one tragic event after another from brute force to motor vehicle accidents and faulty equipment. Of course, the death itself is devastating and tragic. However, the pain and suffering does not stop there. Wrongful death has a domino effect that lasts a lifetime for surviving family members. In addition, those individuals that were also in the vehicle or on the scene (either involved in the accident or witness to it) will have heartbreaking memories forever. Wrongful death does a lifetime of damage.What is Wrongful Death?Tragic deaths do occur when an accident happens with no fault on any one in particular – it was simply an accident. However, wrongful death is a tragic death that occurs for several reasons such as negligence or ill-intent. There are many scenarios in which a wrongful death may occur. NegligenceWhen someone loses his/her life due to the neglectfulness of another person or entity, this is a wrongful death due to negligence. Examples of wrongful death due to negligence could occur when personnel in the medical profession neglect to follow proper policies and procedures for a patient's care and death ensues. A company that does not provide the proper safety equipment to its employees is another example of negligence.MisconductIf an altercation occurs, and an individual passes away due to an injury from that altercation, this misconduct can be deemed as a wrongful death.Intentional MaliceWhen an individual intentionally acts out of malice toward another and the resulting altercation causes the death of another party, this can also fall under the wrongful death category.Product liabilityIf quality control of a product or piece of equipment fails and a death ensues, this may also fall under the category of wrongful death lawsuits. If a drug or piece of medical equipment is dangerous and an individual dies, wrongful death is claimed.Workplace accidentSometimes workplaces are not as safe as they should be. Faulty equipment, hazards and unsafe conditions do exist. Sometimes the company is irresponsible and does not enforce policies and procedures for its employee's safety. There may be a missing link in the safety chain of command or, unfortunately, in order to cut costs, employers will not follow protocol.Faulty machineryAny company, such as an automobile company for example, which operates machinery has a duty and an obligation to maintain and inspect that machinery. If any part of the checks and balances system falls by the wayside, then a tragic accident resulting in wrongful death can occur. How Can a Wrongful Death Lawsuit Help the Families?Wrongful death lawsuits can aid the families left behind by offering financial support. That financial support may provide assistance with funeral expenses, compensate the spouse for money that would have been earned if the decedent were to live, hospital and medical expenses incurred, and monetary compensation for whatever contribution the decedent would have made as a companion and even possibly for emotional and psychological damages.Much of the time, spouses and family members who have been left behind don't have the foresight to see the future impact. These poor family members are trying to grasp hold of the fact that their loved one died due to the negligence of someone else. Trying to absorb the fact that if the other party would have done their job or had not had intentional malice, their loved one would still be alive is hard enough. There are, unfortunately, many examples of this in today's news. Getting the Help You Need During a Sensitive TimeIf a loved one or family member has passed away due to the negligence or misconduct of another person, you may have the right to take legal action in the form of a wrongful death lawsuit. During this difficult and sensitive time, it is best to leave all the legal details to expert personal injury attorneys in the field.The last thing you want to do is get caught up in the legalities of a lawsuit during your already difficult time.While monetary benefits will never bring your loved one back, it would be the hope that it offers some financial assistance, but more than that it would set an example for those in the future who don't intend to follow the rules. Let the experts handle the legal matters while you take the time to properly grieve and make your way toward moving on.Since 1987, our team of experienced Personal Injury Attorneys have been helping Long Island car accident victims receive the maximum compensation for their injuries and helping to get their lives back on track. Contact us today at (631) 928-8000 for a free, no obligation consultation with our Attorneys to find out how we can help.

Call to Schedule a FREE Consultation.